I love a tasty vegetable side dish. One of my recent favorites involves the cauliflower.
I generally like it steamed with some seasoning salt. Lately, I've experimented with roasting it.
Good idea.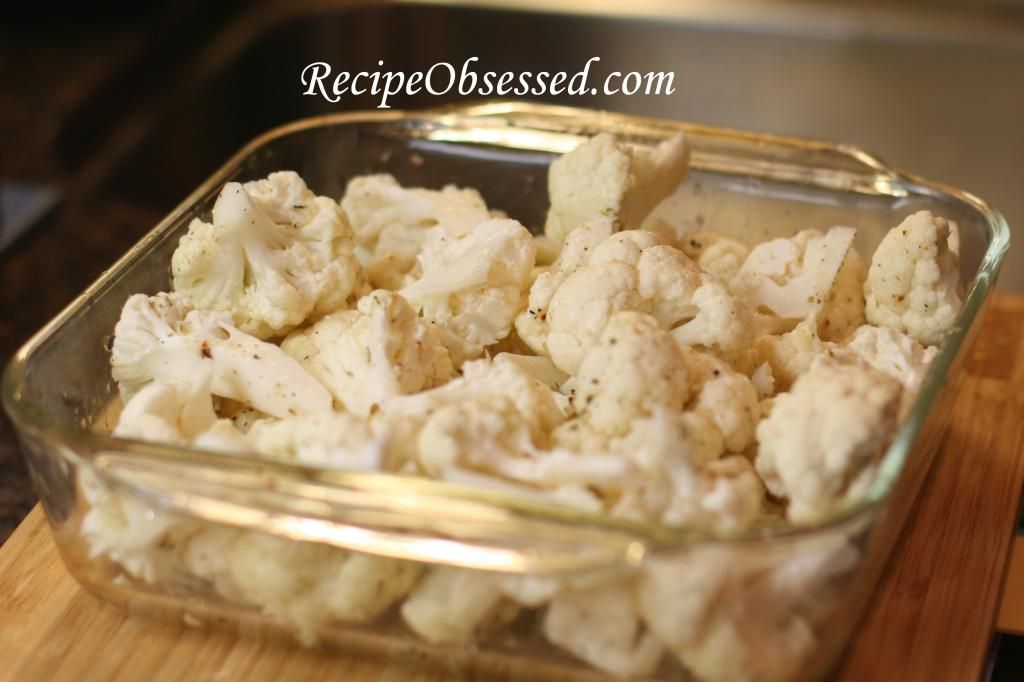 Rinse your cauliflower and cut into chunks, then toss in a bowl. I season it with salt and pepper, then squeeze fresh lemon all over it and drizzle with a bit of olive oil. Arrange it in a glass pan and bake at 400 degrees for a good 30 minutes. Enjoy as a side or plain!